She never dreamt of becoming an educator, but Tabitha Njeri managed to turn her passion for Physics and Mathematics into a rewarding teaching career. She has gone above and beyond what most teachers do to bring technology into the classroom to improve the learning experience of her students. Here is the story of this proud member of the Teachers' Lounge. 
What was the path that led you to become a teacher?
When I was in school, I didn't ever dream of being a teacher. I was so devastated when I missed qualifying for engineering by only two points. As fate would have it, I was admitted to Egerton University to pursue a Bachelor of Humanities in Science. Everyone told me that if I study this course, I will become a teacher, which I did not want to be. So I tried to switch courses but to no avail. I eventually stuck with it and decided to major in Maths and Physics because they were related to engineering.
I still could not believe I was going to be a teacher, even during my teaching practice in Nakuru. The reality dawned on me when I was posted after finishing University. I really cried! I was posted in Ol Kalou, but I did not want to go. I wanted to change my career completely. I really did not want to become a teacher. My mom, who was really excited I got a job, advised me to go and try it out, so I did.
At Ol Kalou Secondary School, I always looked for ways to make sure the learner enjoyed my lessons. That is why the number of students that chose Physics rose from about five to thirty when I left.
In my new school in Muranga, I came in with a new teaching approach and changed the mindset of the Physics department. I even incorporate computers in class. I would buy CDs from Oxford and KICD to help the students learn. The learners enjoyed it. My search for technology did not stop there.
My third station was a day school in Gatundu. The students here were not very "sharp." Hence, technology became very handy in helping them. When we talked about an electric kettle, for example, or a rollercoaster, I was able to show them on my laptop. I always search for ways technology can be used in the classroom.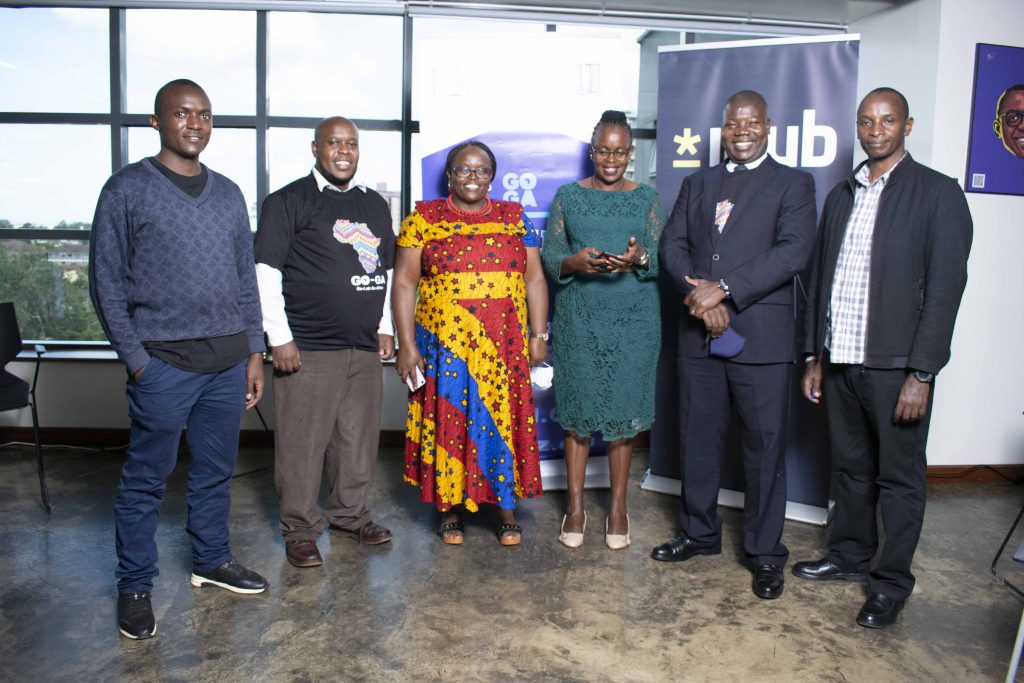 In my current station, things are better. The internet is better, the students are more competent, and the school has a computer lab. The new generation of learners are more aware of technology and are exposed to computers. They were way ahead of me, so I realized I had to improve my knowledge.
So when did you realize you wanted to become a teacher?
My light bulb moment was the first time the students gave me feedback. The learners told me they understood what I was teaching, and I thought maybe I should give it a try. Every school I taught had a positive influence on me. The learners keep motivating me, and the results keep inspiring me.
Did anyone inspire you to be a teacher?
One thing I told myself was that I was not going to be like those teachers who taught me, especially my Physics teacher. My Maths teacher, the late Mr Chirchir, on the other hand, inspired me. He would always tell us that he is not just teaching those who are sharp but everyone in the class. And now that I'm a teacher, I adopted the approach of Mr Chirchir which is taking care of all the students in my class.
GO-GA training program
Hence, I joined the GO-GA training program. Unfortunately, as the training dates approached, I got sick and was admitted to the hospital. However, I insisted on being discharged just to attend the training then get back after. The doctor reluctantly gave me medication and discharged me.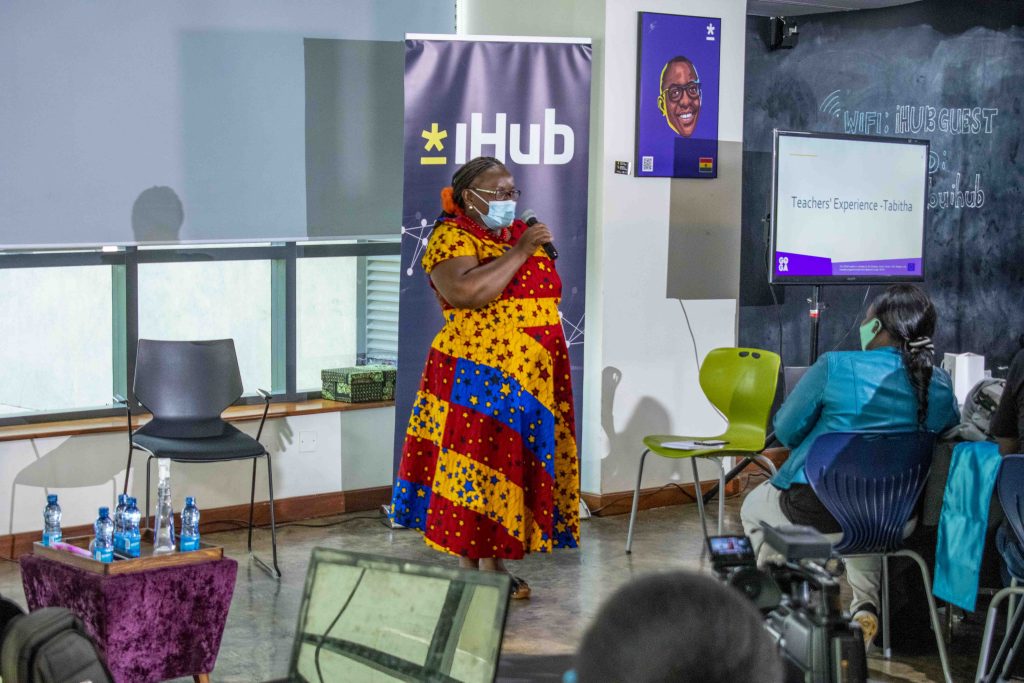 Amidst all my physical struggles, I attended the training. I knew this training was going to be an eye-opener. The GO-GA platform opened a lot for me. That is how it linked me to the Teachers' Lounge. My search for knowledge has really changed my way of teaching.
Where do you currently teach?
I teach Physics at Mangu High School in Kiambu County. I am currently the Head of the Physics Department.
Which schools did you attend?
In high school, I went to Moi Girls' Eldoret, and then I attended Egerton University. I am currently doing my masters at Kenyatta University.
Which schools have you taught?
I have taught in Ol Kalou Secondary, St. Joseph in Gatundu, and now I am in Mungu High School.
Parting shot
I have this urge to give out what I know to others so that we all have a change of attitude.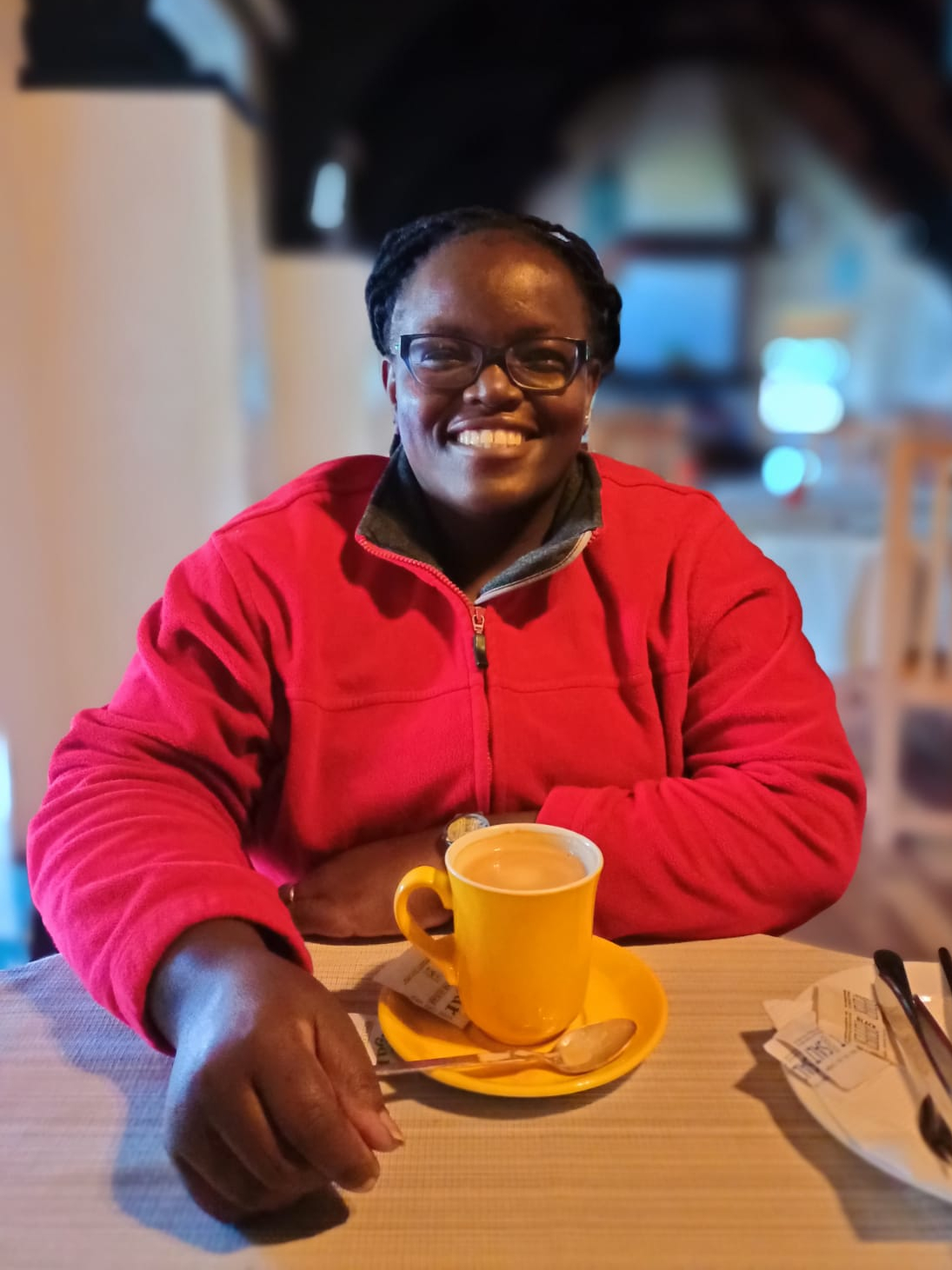 I believe there is more to life than just getting a grade A. I'll show my students how to do stuff online, and I expect them to learn how to do it. Let them learn other things as well. I also believe when we stick to what we teach in class, then we are limiting the learners.