For as long as he could remember, Justus has had a passion for working with people. A husband, father, teacher, and devout Catholic; he has always been involved with group activities from dancing, choir, Bible Study to Sunday School teaching. As a member of the Teachers' Lounge program, here is his story.
---
Growing up my passion for teaching young people and children led me to volunteer my time with VIDES Kenya during the holidays. I discovered there was no better feeling than being able to teach vulnerable children from the slums and marginalized communities. I didn't really consider myself a teacher and as I faced choosing a college and career path, I thought I knew exactly what I wanted to do. My curiosity for the weather, love for Maths and Physics meant one thing- study meteorology or become an air traffic controller.
So when did you realize you wanted to become a teacher?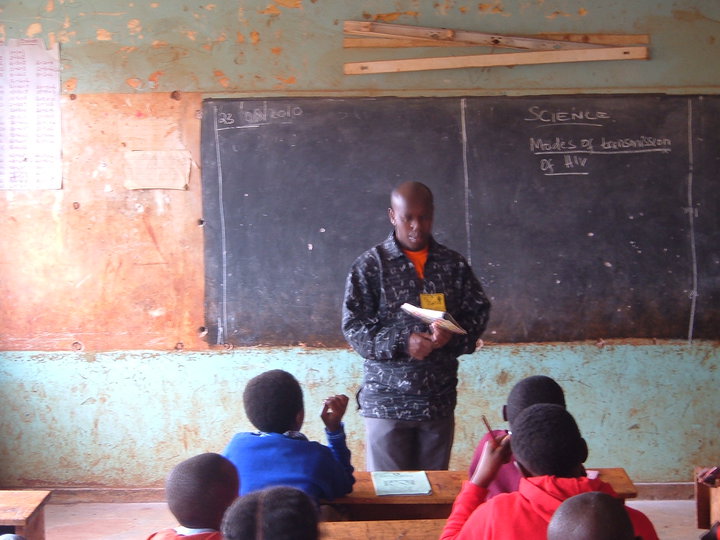 Well, I don't think there was a crystal clear moment because I am a little bit stubborn. In my community, most people are named according to the traits they have. I am named after my great grandfather who acted as the village counselor that everybody came to with their problems- Muraguri. It means somebody who heals, especially those who have been 'bewitched'! I suppose because of that, everybody in my family who has that name became a teacher. So, my nickname became 'Mwalimu' which I wasn't fond of as I felt I was being forced into a teaching career.
"You cannot divorce education from the heart. You think it is all about the brain, but it is mostly about the heart. Because if you love something, you will struggle through the challenges to make yourself better".
The turning point came after college and during my first years working. I never felt settled so from my volunteer experience earlier at VIDES. So I went for some advice from one of the priests who was also a psychologist. One personality test later, the results were in! All signs were leading to working with people; counseling, teaching, or as a social worker. This was my lightbulb moment and the beginning of a lifelong learning adventure.
Before I went to teaching, I took a course in counseling. This helped in improving my self-awareness. During this period, I was also working as a librarian and a substitute teacher in a primary school run by the Salesian Sisters. Working in the library afforded me a lot of time to read and research on education.
I was intrigued by the Salesian Sisters teaching methodology which is all about the Preventive System which looks at the student first and where the teacher provides an environment that the student focuses on making themselves and the community better.

This experience gave me the confidence to go back to school and do my postgraduate Diploma in Education.

Did anyone inspire you to be a teacher?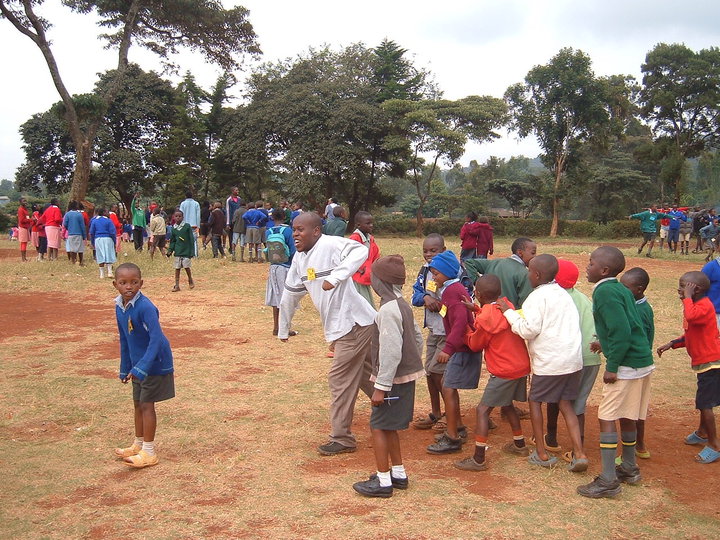 I have been inspired by different people. The best lecturers for me were those that were high school teachers.
Another inspiration for me was from the fact that my journey to teaching took so long. If I had the support and advice during my time in high school then I would have immediately taken a course in education instead of doing other courses. This inspired me to always assist the students in learning what their passions are in connection with their personality.
Other inspirations came from my family, my college teachers, the priest that advised me and gave me the personality test was also an inspiration, and also the Sunday School teachers because they truly cared for the children. Whatever they did was out of the goodness of their hearts.
You cannot divorce education from the heart. You think it is all about the brain, but it is mostly about the heart. Because if you love something, you will struggle through the challenges to make yourself better.
What schools did you attend?
I went to Nairobi South Primary School in South B. We then moved upcountry where I attended Aberdare Primary School in Kinangop. For high school, I went to Leshao Boys in Nyahururu. And for college, I went to the University of Nairobi, Chiromo Campus.
From there, I did my Certificate in Counseling at Ebulbul Centre in Ngong and then my Postgraduate Diploma in Education at the Kenya Technical Trainers College- KTTC.
Where do you currently teach?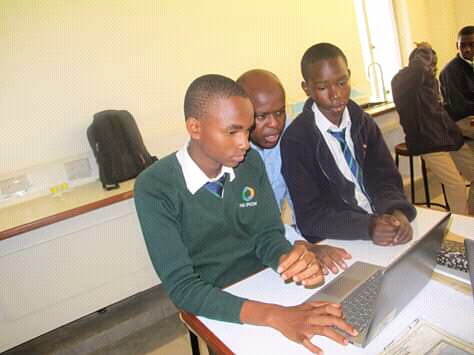 I currently teach at Nova Pioneer Boys High School in Tatu City. I teach Form 3 and Form 4 students Mathematics and Physics. These are my favorite subjects mostly because my dad was a broadcast engineer. I always felt that I should be good at Maths because my dad and everyone in my family were Maths and Physics people.
Where was your first teaching job?
My first teaching job was at a primary school that was run by the Sisters in Dagoretti. Here I was a substitute teacher and a librarian. Due to my Sunday School experience, I was used to teaching children by then. My jovial nature made it easy for me to teach the younger children in Sunday School.
My first high school teaching job was at Springs of Wisdom in Dagoretti. From there, I came to Nova Pioneer, where I currently teach.
Where do you see your teaching career in the future?
Part of being a parent requires me to be a teacher; a teacher for life. I am also someone who likes to get involved in a lot of things at once. This can be overwhelming. Right now I am interested in educational technology; how to use technology to make learning more effective. I am also interested in the psychology of how students learn. So in the future, I would like to pursue my interest in educational technology or psychology, depending on the support I get.
How did you hear about the Teachers' Lounge?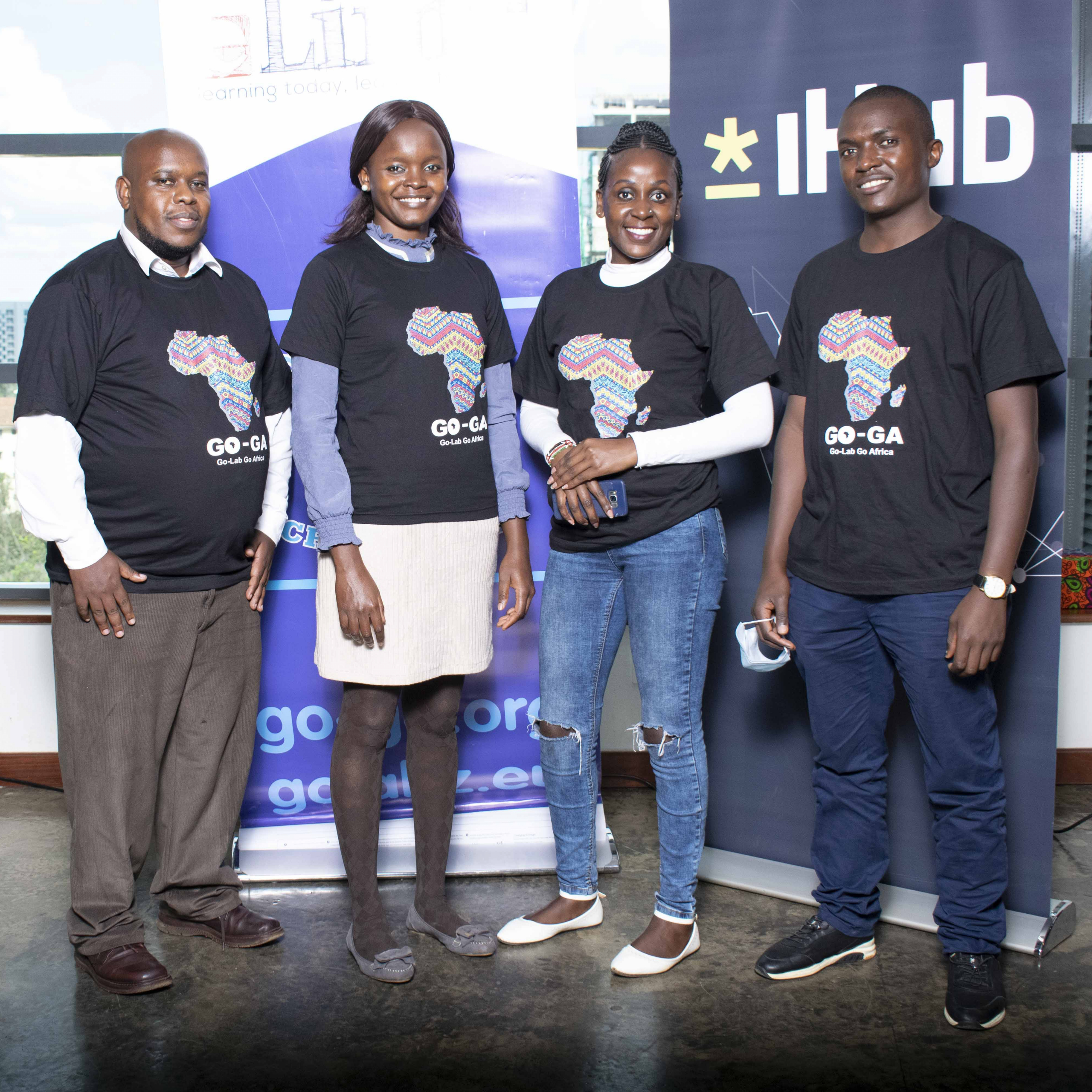 I heard about The Teachers' Lounge from my network of teachers. There are teachers that I have been working with in e-Limu and the GO-GA program. We have been training with these teachers and are collaborating to date.

I also got to learn about it from Wairimu, who is responsible for the Education practice at iHub as she was involved with the training. I became interested in understanding what the Teachers' Lounge was about and dove headfirst. I am trying to learn, network, and support my students. Students deserve the best version of a teacher they can get. Improving my skills and understanding will make me a better teacher to my students. My kids are also my students because I also teach them at home.
Why would you encourage other teachers to join the Teachers' Lounge?
When you are a teacher you should be a life-long learner. I believe the Teachers' Lounge provides that opportunity to learn from other teachers and also to learn from other people who are in a different field but support teachers.

The Teachers' Lounge will help teachers get the skills to use the little resources that they have to magnify the effect they have on children and learn new technologies for better learning.

The Teachers' Lounge is also a great opportunity to help teachers have a different mindset of approaching education and technology by not viewing technology as a way of replacing the teachers but as a tool that will make teaching more effective.